When I first started my business, the biggest thing holding my back from success was myself!
If I was going to succeed in business, I had to start thinking like a business owner. After coming from a 9-5 job, it was easy for me to start slipping back into that 9-5 mentality. I thought I needed to be "doing" something every hour in order to be working.
Don't get me wrong, I think hard work is critical to success, but sometimes a self-employed person needs to spend time away from the business working ON the business and not IN it.  Sometimes you just need to take some time away, thinking about your business, quieting your mind and allowing new ideas to come. Just because you aren't in front of your computer or talking to a client or slugging a product every minute, doesn't mean you aren't working.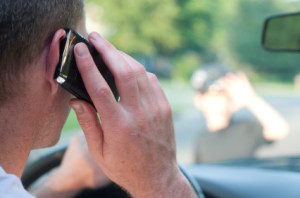 Another critical thing I learned was that you don't ALWAYS have to answer your phone. It amazes me at how many people have become a slave to their cell phone and won't let it go. They invented voice-mail for a reason!!! It also took me a bit of adjusting to realize that I don't have to slave over my smart phone checking it as each and every email came in. It's been proven that its more effective and efficient to check your voice-mail and email at selected times rather than be constantly interrupted.
When you work for yourself and are building a business, it seems that when it gets busy it comes in like a flood. But you also have to remember, you are going to have days where you feel like you didn't get much done. (And that's OK!!) Some days you may not finish many tasks, but as long as you are working towards your goals and are prioritizing your tasks, you will get done the important things. Having some breathing room is good for you as well!
Another thing some business professionals teach you is that you should put a dollar amount on your time. That is a fair assessment when looking at your business as a whole, but as I mentioned in the last point, sometimes there are going to be times where you aren't super busy or working on the most cost effective project. (Especially if you are totally on your own!)
As a self-employed person, it can be easy to question your choices and if you are doing the right thing, but the hard work and determination will pay off and YOU will reap the rewards, not some manager or employee. When you know your business is yours, the sky is the limit. Remember that when you are stressed. You are building your future, not someone else's.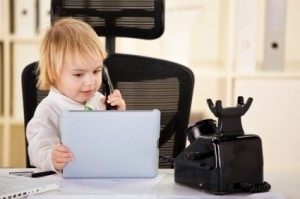 Once you find what you love and build your business around that, you will become more content and know that your future is in your control. Just remember to keep THINKING like an entrepreneur, you will become one!
To you and your success,
Ryan Smith – Chief Content King